We're excited that Healthy Port Futures was selected as one of the 25 projects exhibited in the Design With Nature Now exhibition at the University of Pennsylvania. (You can still catch it there until September 15, alongside projects like the Yellowstone to Yukon Conservation Initiative, the Zandmotor, and the IBA Emscher Park.)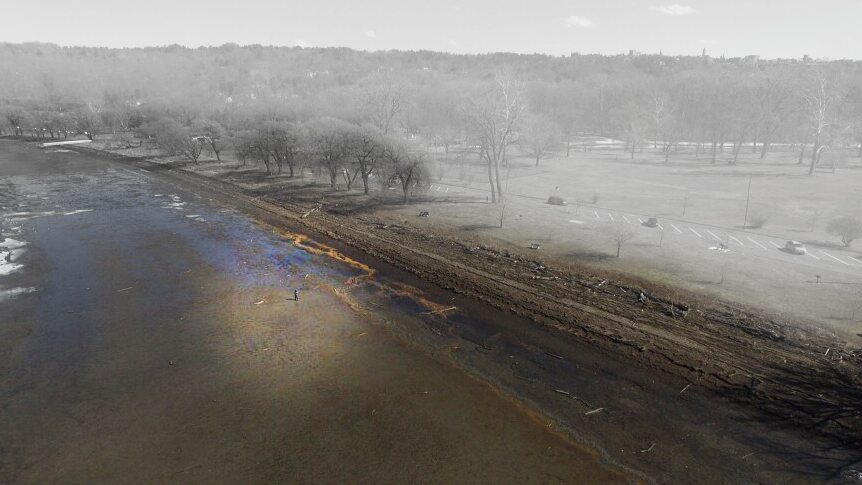 We're also delighted that Unlock Alameda Creek has received two major funding awards. The National Fish and Wildlife Foundation and National Oceanic and Atmospheric Administration awarded Public Sediment a $237,405 coastal adaptation grant to pursue a pilot "Pebble Beach", one of the project's proposed components. A second component, the "Active Channel", was allocated $31.4 million in California's 2019-2020 state budget. It also recently received an ASLA-NY Honor Award in the category of Analysis, Planning, Research, and Communications.
Unlock Alameda Creek is a proposal by Public Sediment, the multi-disciplinary team we participated in the Resilient By Design Bay Area Challenge with. Building off the design research of DredgeFest California, our team, which includes SCAPE Landscape Architecture, Arcadis, the Buoyant Ecologies Lab at CCA, TS Studio, UC Davis faculty, and Cy Keener, has focused on the role of sediment as the core building block of resilience for San Francisco Bay.